Enjoy your stay at
Hotel Breukelen

Live cooking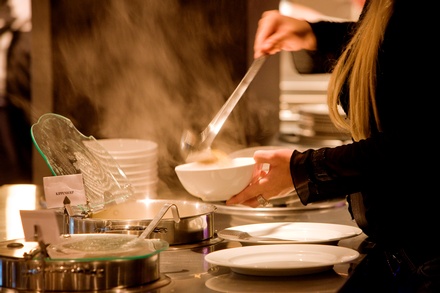 Unlimited culinary delight?
At our new Live Cooking restaurant, you are more than welcome.
Every Saturday and Sunday from 5 PM to 10 PM you'll find a rich Live Cooking Buffet on display. Our kitchen team under supervision of the chef prepares the most delicious dishes while you wait.
If you would rather eat with your own group of more than 30 people, we will reserve a separate room for you. Your group can still use the joint Live Cooking section.
The price per adult is € 40,-, children up to 12 pay € 18,75